Habitat for Humanity Sarasota Mission Statement: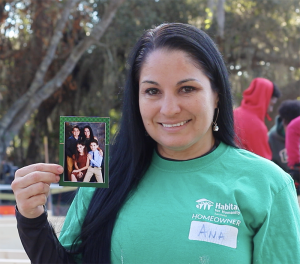 To partner with God and community to provide decent, affordable housing for people in need so they may build better lives for their families.
We have been blessed with the opportunity to touch people's lives and hearts in a truly unique manner. By doing more than just building homes for families in need, we positively affect lives by revitalizing our community in Sarasota and building hope where, for many, hope was lost.
A world where everyone has a decent place to live.
— Habitat for Humanity Vision Statement
We serve in partnership with God to provide home ownership for people dreaming to escape the cycle of poverty and to establish hope in their lives.
Habitat for Humanity Sarasota will continue to grow by increasing the number of homes that we build and the number of families we serve. Each house that we are able to build is funded through a delicate blend of cash and in-kind donations from the faith and business communities as well as the community at large.
Our goal is to improve the partnerships that now exist, while also forging new ties with the private sector, local government, churches and other organizations. We also will increase resources by attracting additional donors and volunteers, and by expanding programs and services.
Through a combination of sweat equity, volunteer hours, homeowner education classes and mentoring, we subscribe to the philosophy that if you give a person a fish you feed them for a day, but if you teach them to fish you feed them for a lifetime.
Habitat for Humanity operates under a non-proselytizing Policy.