No matter who we are or where we come from, we all deserve to have a decent life. We deserve to feel strength and stability day after day. We deserve to know we have the power to take care of ourselves and build our own futures.
Our homeownership application cycle is temporarily suspended. Please check back regularly for updates.
If you have a question on the status of your application, please email the Homeowner Services Department. To allow our administrative staff to give you the best service, please schedule an appointment in advance by calling (941) 487-5520.
---
Do You Qualify?
a. IS THERE A NEED FOR IMPROVED HOUSING?
Our program is income based. Please refer to the 2019 HUD income limits.
Overcrowded conditions
Unsafe, unsanitary conditions
Substandard housing – with a leaky roof, poor heating or lacking proper plumbing
Paying a very high percentage of your income for rent (more than 30 percent)
b. DO YOU HAVE THE ABILITY TO PAY AN AFFORDABLE MORTGAGE?
Be a US citizen or permanent resident.
Have two years of steady, verifiable income earning at least $30,000 per year.
Have reasonably good credit. (We don't require perfect credit. We consider families who demonstrate the ability to make regular payments on their bills.)
Foreclosure or bankruptcy must be at least 4 years old.
c. AGREE TO PARTNER WITH HABITAT FOR HUMANITY SARASOTA
Live or work in Sarasota County.
Agree to contribute sweat equity toward your home and the home of other Habitat homeowners.
If you do not meet these requirements, exceptions are rare and would be made on a case-by-case basis. You also can find more affordable housing information by visiting www.floridahousingsearch.org.
---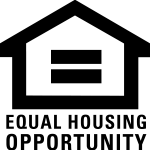 We are pledged to the letter and spirit of the U.S. policy for the achievement of equal housing opportunity throughout the nation. We encourage and support an affirmative advertising and marketing program in which there are no barriers to obtaining housing because of race, color, religion, sex, handicap, familial status, or national origin.