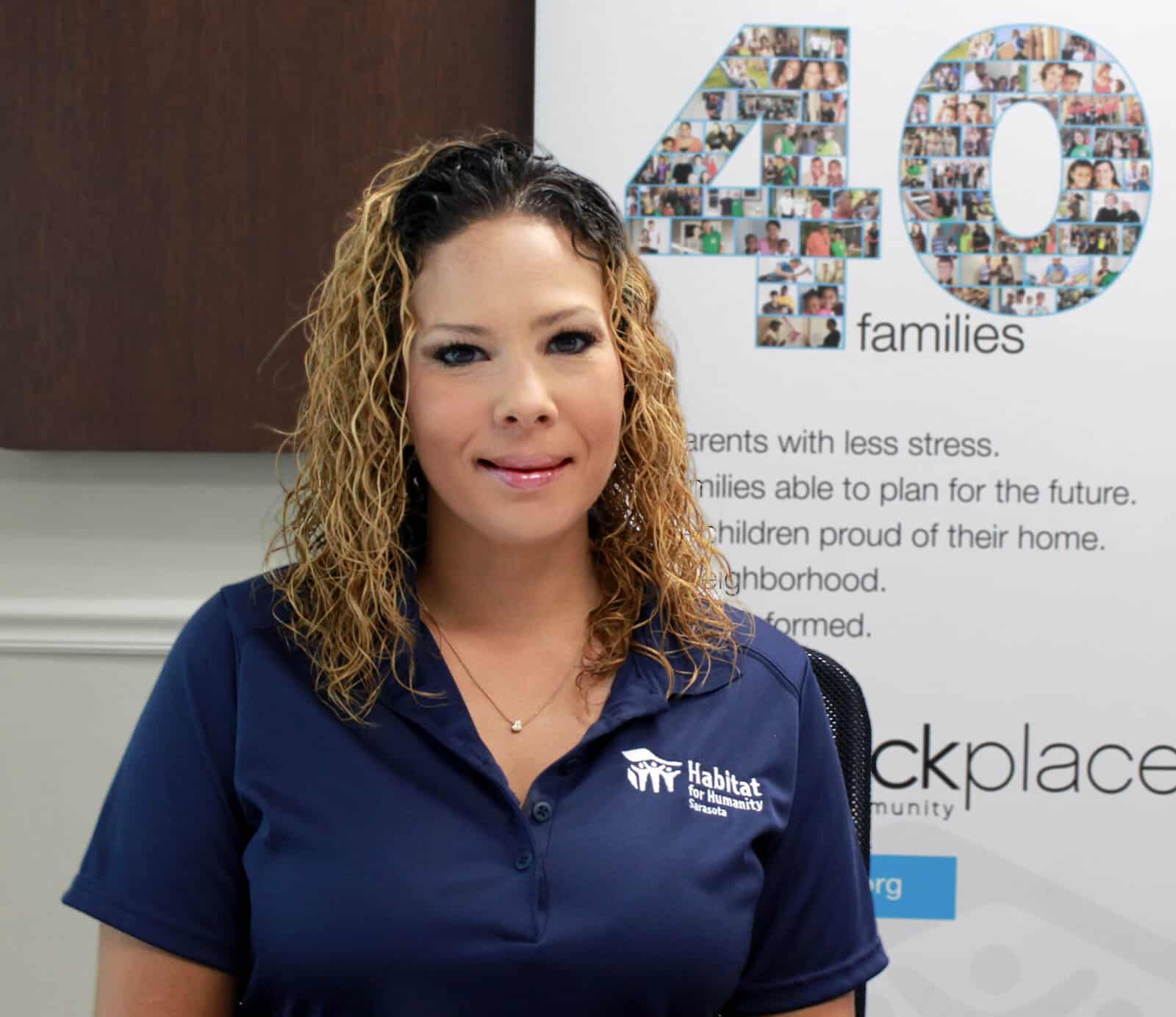 Habitat Sarasota does more than build decent, affordable homes. We create lives, transformed. In order to help keep our homes affordable, we build our homes, sell them ourselves and are the mortgage lender and servicer for our loans. Every Habitat homeowner partners with us to sign a 0% interest loan not to exceed more than 30% of that family's gross monthly income.
In her role, Lugo will work hand-in-hand with future Habitat homeowners, ensuring their mortgage loan application is processed and closing documents are prepared. Lugo brings 10 years of mortgage processing experience to the affiliate and is fluent in Spanish, something Habitat Sarasota felt was crucial to this role and to serving families.
"I am a mother of two beautiful children and I know the importance of having an affordable and safe home for your family. I enjoy helping families by transforming their home dreams and individual goals into reality," says Lugo.
Beginning Fall 2018, Lugo will start working with the volunteers on our Homeowner Services Committee as they mentor applicants through our program. Lugo has a goal of doubling the number of volunteers on this committee so that we can better serve our applicants.
Members of the Homeowner Services Committee conduct home visits for new applicants, recommend applicants for program acceptance and act as mentors to homeowner candidates in our program.
Serving on the Homeowner Services Committee is a great opportunity to connect directly with the families we serve while making a lasting impact in the lives of our homeowners.