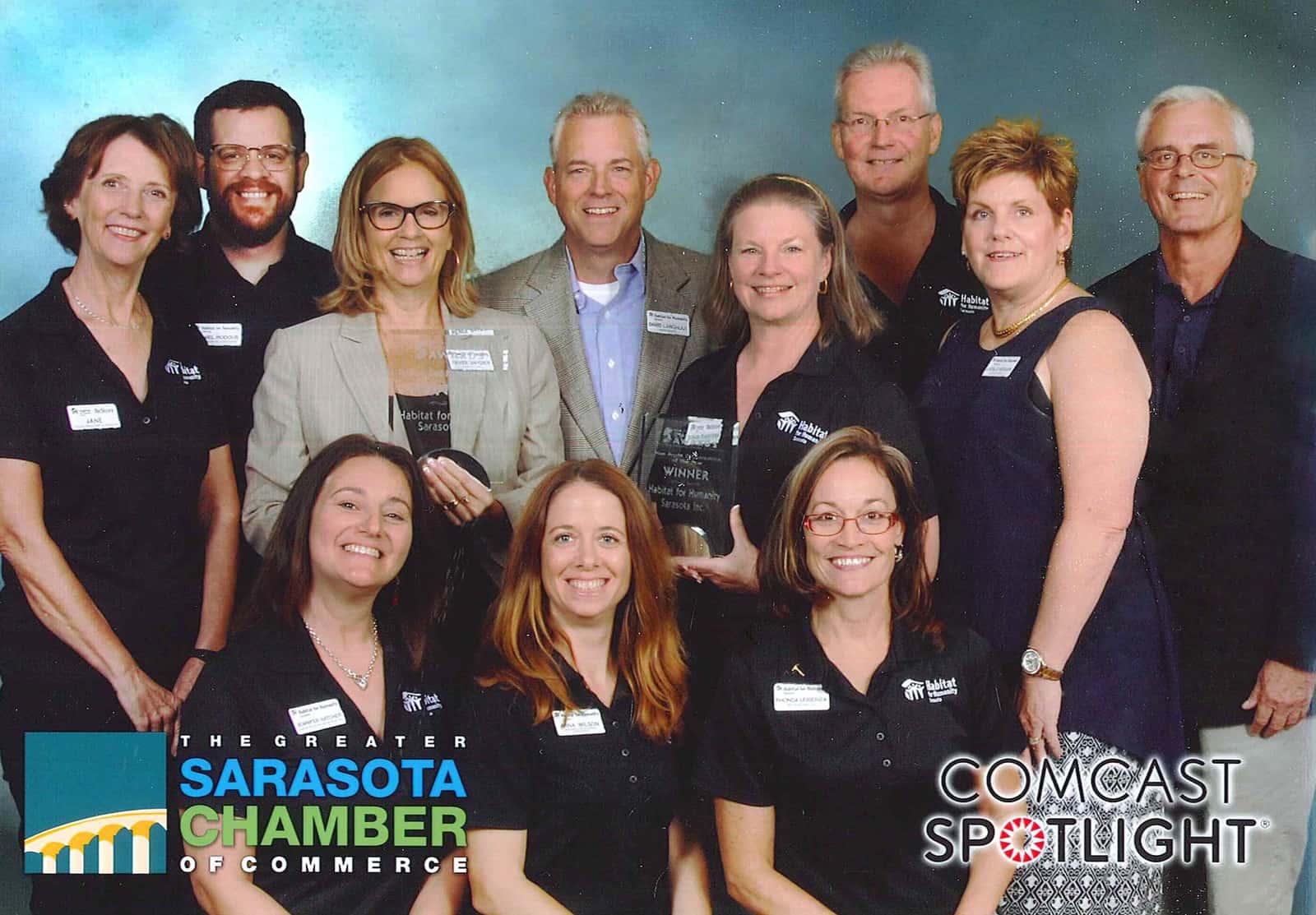 Not One, But TWO!
Habitat Sarasota took Top Honor at the 2018 Greater Sarasota Chamber of Commerce Small Business Awards, receiving the award for Small Business of the Year, the first non-profit to ever win this award. Additionally, Habitat Sarasota was recognized as the Non-Profit Organization of the Year.
Habitat Sarasota was nominated in the category of Non-Profit Organization of the Year along with two other outstanding local charities: Meals on Wheels of Sarasota Inc. and the Safe Place and Rape Crisis Center.
Hearing "and the winner is. . . Habitat for Humanity Sarasota" was a moment of pure celebration that honored the 22 families we served this year, the nearly 300 we have served since 1985, and the 40 families we will serve in Hammock Place, our new neighborhood. The moment honored the more than 800 volunteers that contribute roughly 17,000 hours of service every year. The moment honored the donors that contribute generously to our mission and the many local businesses that partner with us to build homes for families in Sarasota. The moment honored the shoppers and donors to our ReStore, which fuels our mission by covering our operating expenses, allowing every charitable dollar raised to be allocated to the building fund (unless specified by the donor).
Thanks to the outpouring of support from our community, Habitat Sarasota is transforming the lives of families every day. Together, we build.