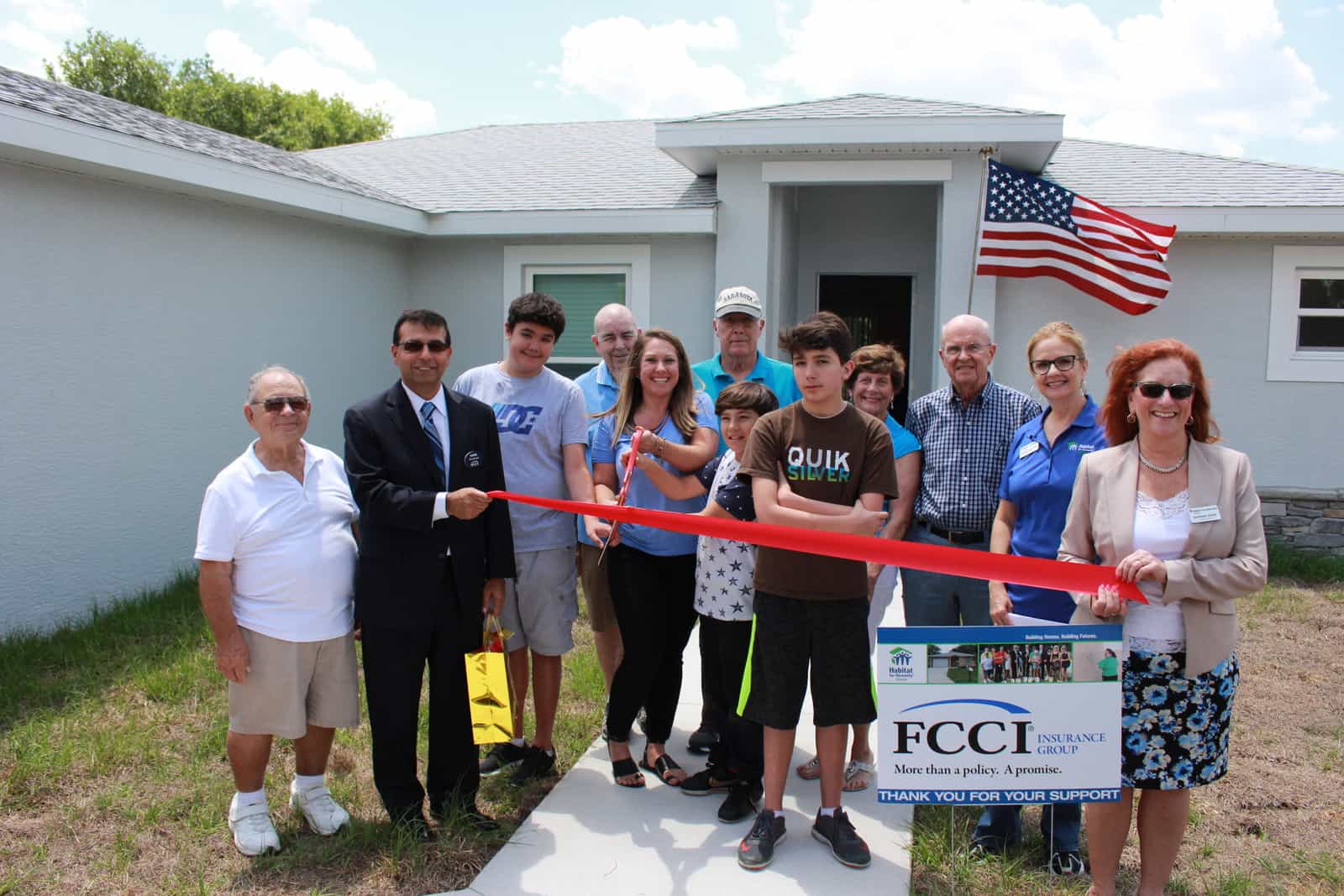 Habitat Sarasota is excited to announce that FCCI Insurance Group has become our first Community Partner to commit to fully sponsoring a home in Hammock Place, our new 40-home neighborhood.
The home in Hammock Place will be the fifth home that has been fully funded by FCCI Insurance Group through the Community Contribution Tax Credit Program (CCTCP). In addition to the financial contribution, FCCI pledges at least 200 volunteer hours toward building this home.
Partnerships like this are critical for us to provide a permanent, affordable housing solution to income-qualified families in Sarasota. We partner with corporations, faith-based groups, and community organizations to build stability, strength, and self reliance through shelter. Click here to see a complete list of our Community Partners.