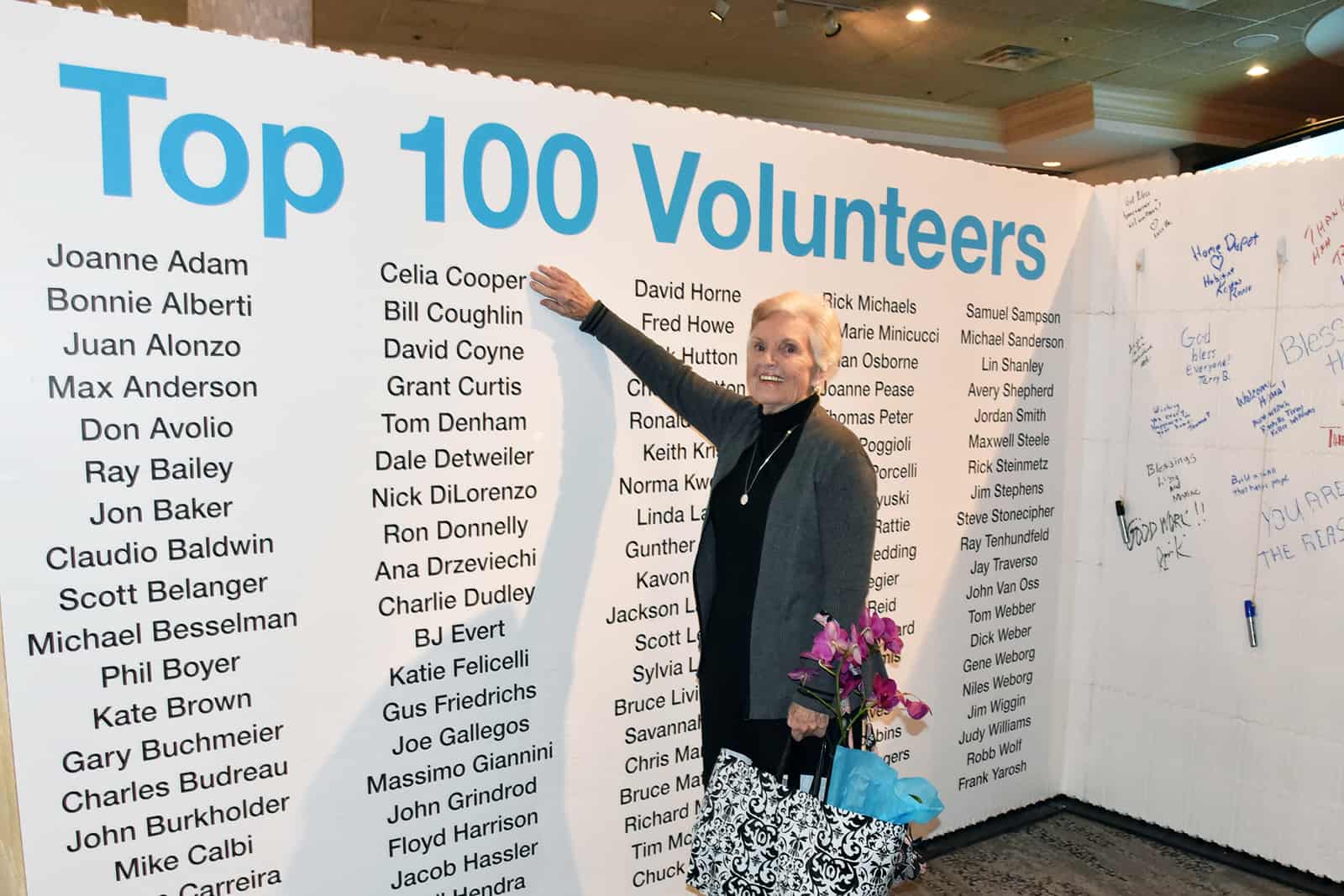 Habitat Sarasota relies on hundreds of volunteers every year. We have volunteers on our build sites, in the ReStore, on various committees, in the administrative office, and Team Build volunteers. Celia Cooper was among the Top 100 volunteers that we celebrated at the Fellowship Breakfast and Annual Meeting.
For 13 years, if a build site was open, Celia Cooper was there in her blue steel-toed tennis shoes. She is a specialist at the build site and we can rely on her for any task from flooring to siding. She even has a soffit crew made up of Ron Donnely, Dick Weber, Mike Sanderson and Joanne Adam – nicknamed the Cele Team.
Celia recently announced she is retiring from Habitat Sarasota. We are certainly going to miss her. Thank you Celia, you may be hanging up your toolbelt and pink hammer, but we know you will continue to give back to our community.