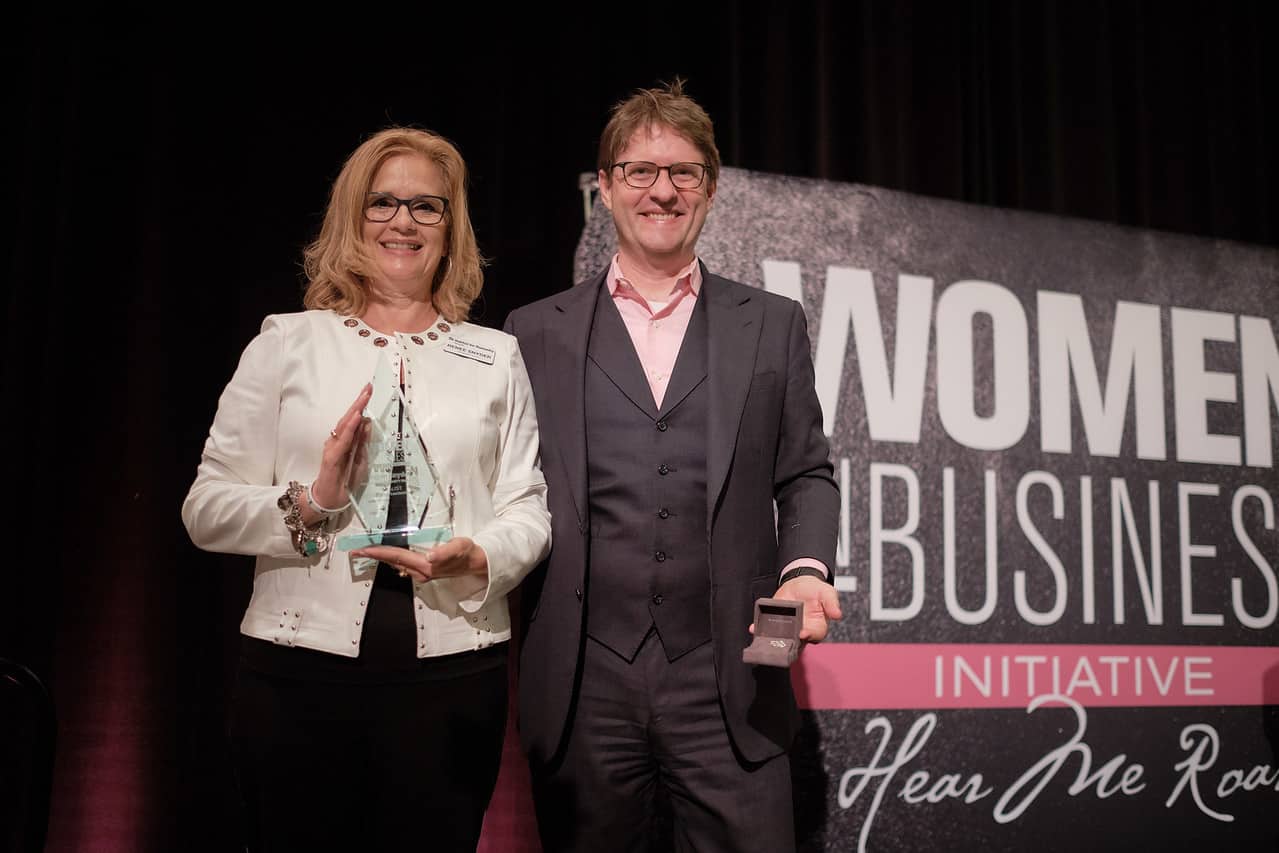 On May 2, 2019 at the 5th Annual SRQ Hear Me Roar Award ceremony, Renee Snyder, President and CEO of Habitat Sarasota, was inducted into the Women in Business Leadership Circle.
SRQ Magazine's annual Hear Me Roar Leadership and Awards Luncheon recognizes leading women in business from the Sarasota community and announces the finalists and winners of the current year's Women in Business Competition comprising the new inductees to the Leadership Circle.
This year, there were seven finalists and five winners out of hundreds of nominees from across Sarasota. Renee was recognized for nearly 10 years of dedicated leadership at Habitat Sarasota and for her work helping families achieve housing stability and improve their living conditions.
Renee was nominated by her peers and the nominees were judged by a group of national business leaders. Each nominee was interviewed extensively and asked to share words of wisdom with other women in business.
What keeps Renee motivated: I am motivated by the personal stories of the housing conditions that some of our families live in and their daily struggle from making life choices between buying groceries, medications or paying their rent. The determination of families to elevate themselves out of these difficult situations motivates me every single day to reach deeper and do more. Seeing their hard work and determination yield lifechanging results for their families is my reward and my inspiration.
Be thankful, respect others and our differences.

Renee's outlook on life.
Her definition of success: I define success as a leader in how one faces challenges and adversity and responds to change on a day to day basis. To keep myself motivated, I look for small wins each day. I think it's important to pause and celebrate the small wins. It's these daily victories that can often lead us to bigger opportunities and long-term success if we take the time to evaluate them.