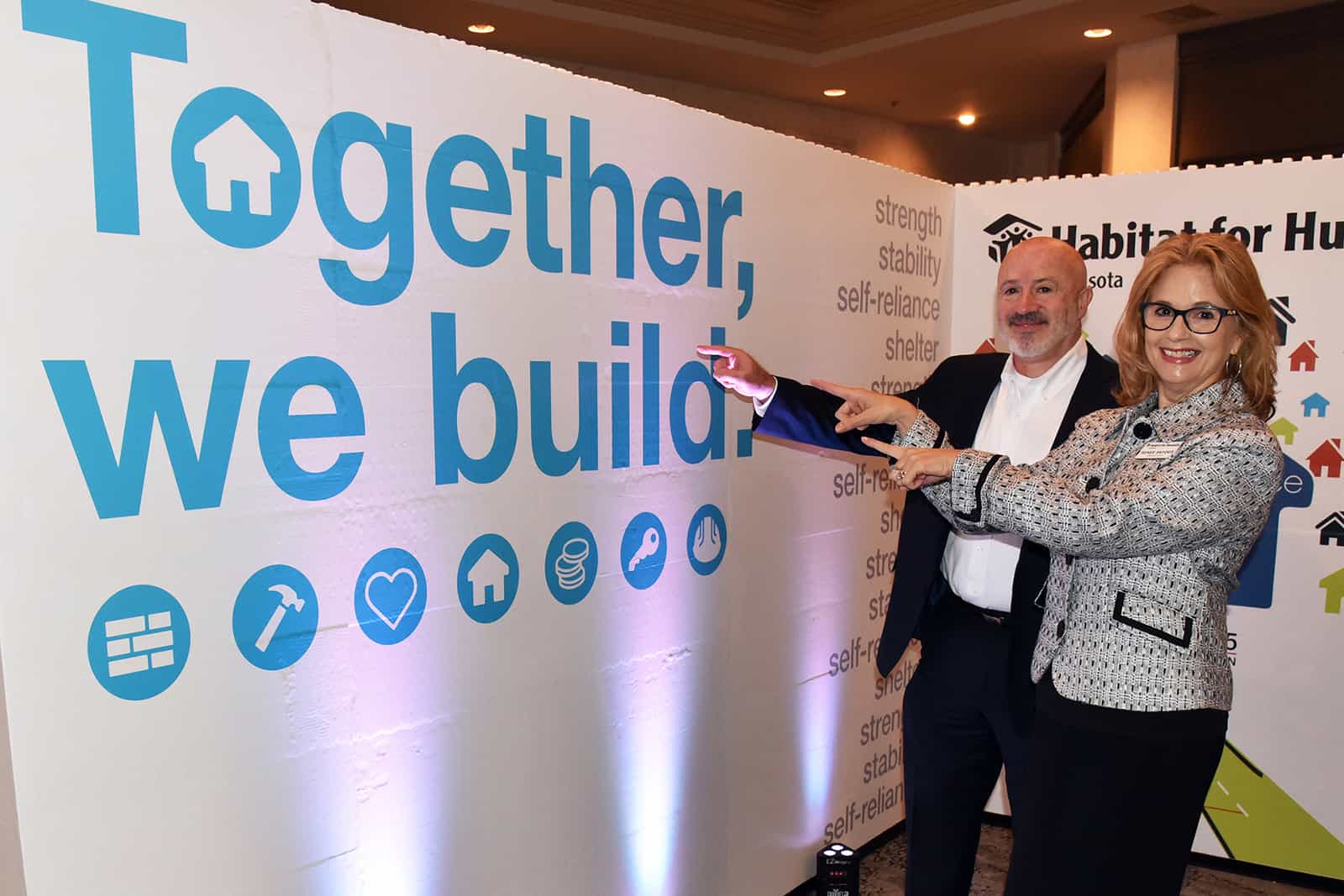 Two years ago, Habitat Sarasota committed to doubling our impact in the community by setting a goal to serve 66 families with permanent, affordable housing by end of year 2021. As of January 2019, we are halfway to that goal!
Fiscal year ending June 2018, Habitat Sarasota served 22 families, including 34 children, with permanent, affordable housing, effectively increasing our impact in the community by 82%.
This growth was made possible thanks to the support of 717 volunteers who contributed 17,176 hours building homes, 477 donors who supported the organization financially, and patrons to the ReStore which generated $1.86M in sales revenue.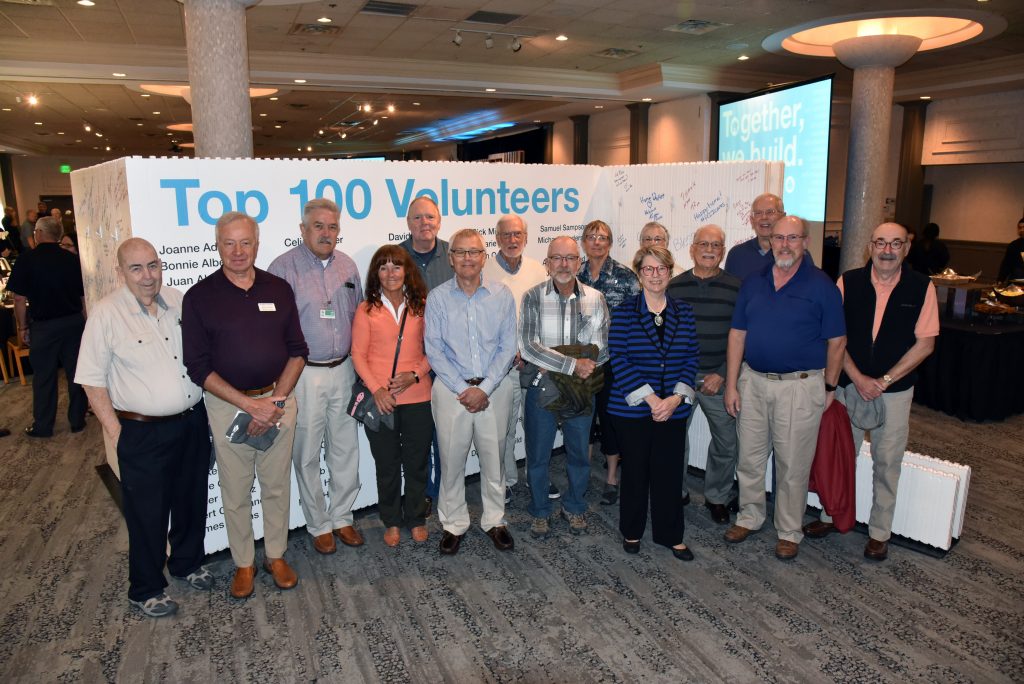 Habitat Sarasota celebrated their community impact with a room full of 200 supporters at the Fellowship Breakfast and Annual Meeting held on January 25 at Michael's On East. Using a theme of "Together, we build" the program highlighted the contributions of the affiliate's volunteers, donors, community and business partners, government officials, staff and board of directors.
"Habitat Sarasota continues to be financially strong. We are a debt free organization. We are currently working with 50 families that have applied for our program. Habitat is Sarasota's leader in providing permanent, affordable housing." says John Peshkin, Habitat Sarasota Board Chair and founder/principal at Vanguard Land, a private real estate investment group.
"Affordable housing for families in Sarasota and across our beautiful nation is gaining the support and visibility it deserves as a critical issue. Affordable housing affects our community across all sectors."

says Renee Snyder, president & CEO, Habitat Sarasota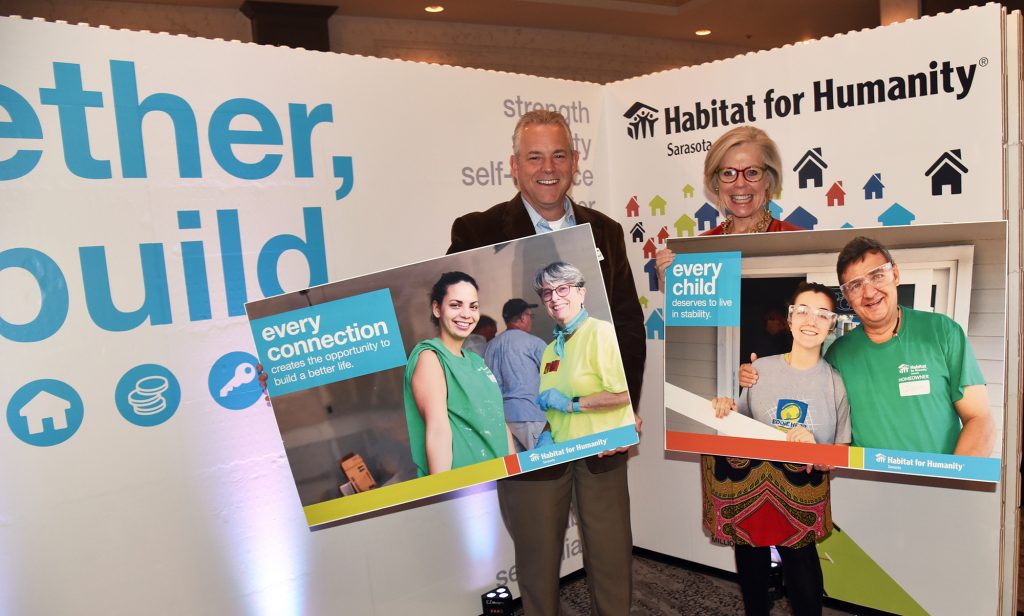 Snyder led a panel discussion on the impact that the lack of affordable housing has on our community and the importance of partnerships to address this critical issue. The panel included Roxie Jerde, president and CEO at the Community Foundation of Sarasota County; Jeff Mayers, general manager of the Longboat Key Club and board member of the Sarasota Chamber of Commerce; Steven Royce, principal at Gocio Elementary School; David Langhout, vice president of Kolter Homes and vice chair of the Habitat Sarasota Board of Directors; and Nick DiLorenzo, instructor at Suncoast Technical College.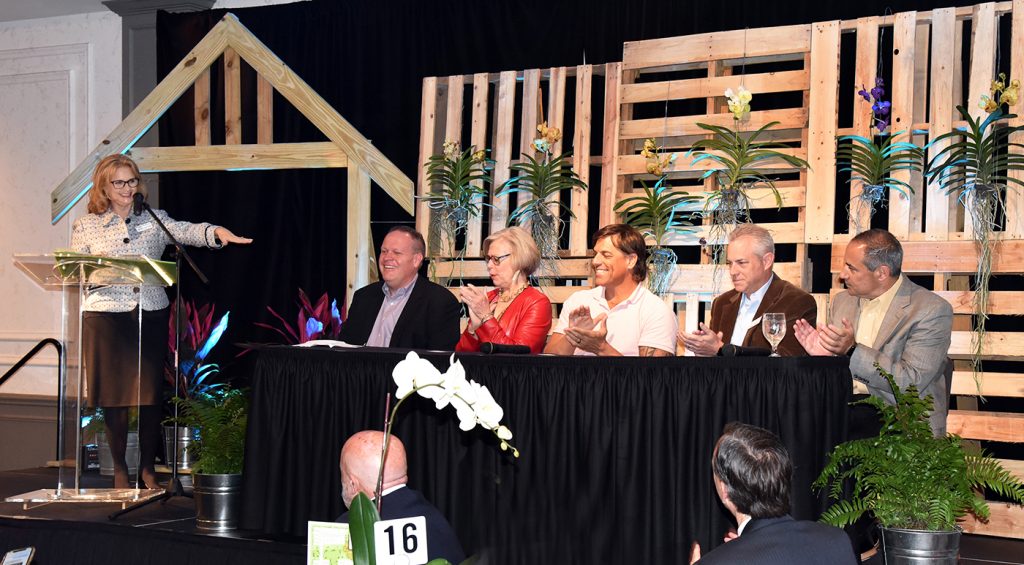 To see Habitat Sarasota's complete Community Impact report, click here.
To see media coverage of the event, please click here.