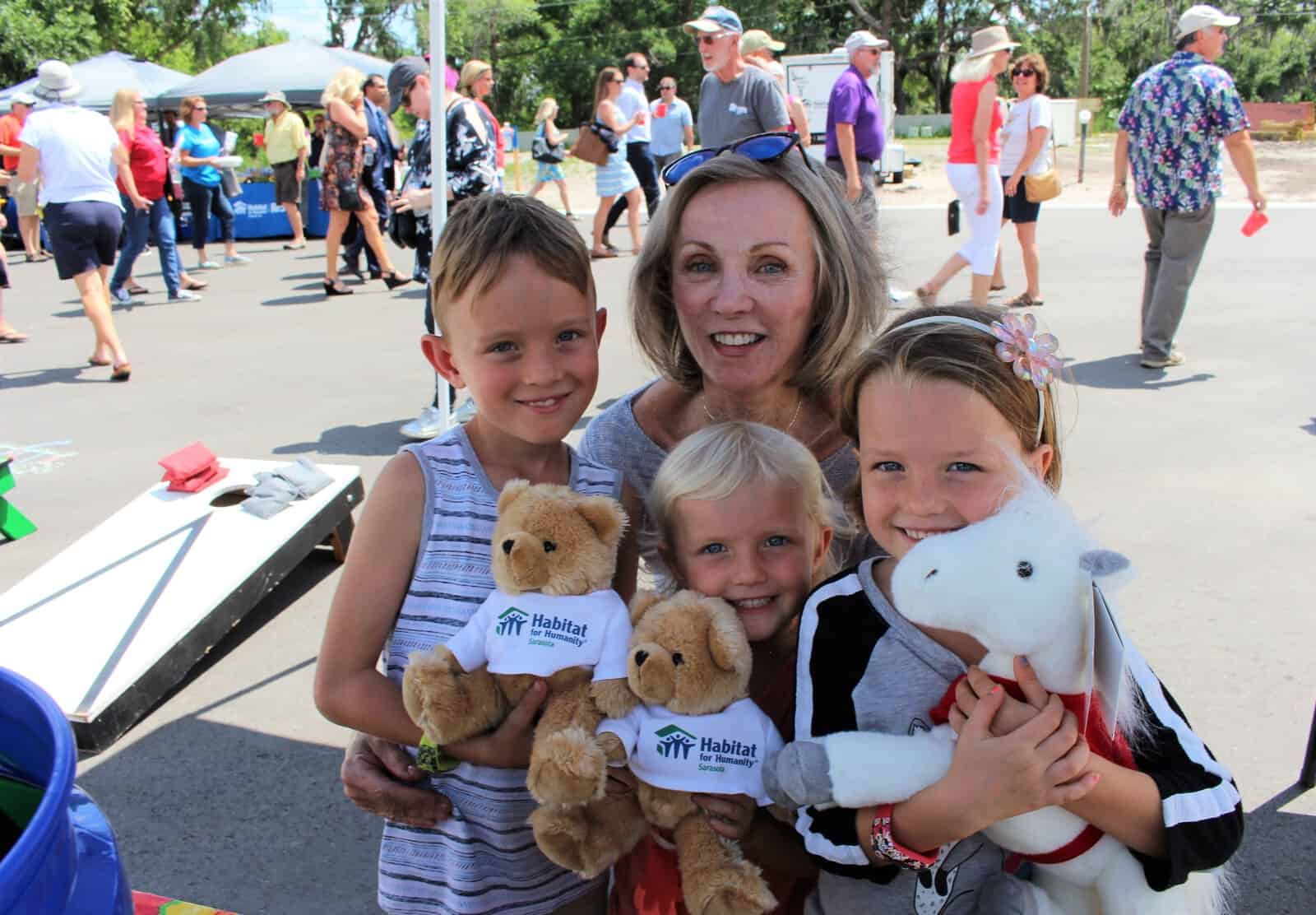 Habitat Sarasota dedicated Hammock Place, our new affordable housing community, at a Block Party attended by approximately 175 of our donors, volunteers, partners, and community supporters.
The event, sponsored by ACHIEVA Banking for Good, was catered by Walt's Fish Market, with dessert provided by Sun 'n Fun and drinks provided by Publix and The Home Depot.
Renee Snyder, Habitat Sarasota president and CEO, spoke to the crowd of supporters and reported that the land, the site development, and infrastructure for Hammock Place is fully funded through a partnership with The Kolter Group and the Community Foundation of Sarasota County. Additionally, the first 11 homes are fully funded and four of those are now under construction.
"We are breaking new ground in Hammock Place, redefining the image of affordable housing in Sarasota. Hammock Place is a reality because of partnerships and collaboration. And soon, 40 families and 100 children will benefit from the generosity of our community."

Renee Snyder, president and CEO, Habitat Sarasota
The first eight homes are funded by the following donors and partners:
FCCI Insurance Group – 1 home
Stock Signature Homes – 2 homes
Jerry & Fay Bainbridge – 1 home
An anonymous donor – 2 homes
the late Trudy Blumenthal, a valued volunteer – 1 home
the late Joseph & Marion Schasney – 1 home
The additional three homes are funded by: Publix Super Markets Charities; Wells Fargo Foundation; Roberta Leventhal Sudakoff Foundation; Stearns Bank; Williams Parker; Bank of America; Isermann Family Foundation; Michael J. Belle and Achieva Credit Union.
Habitat Sarasota also thanked the Hammock Place Development Team for their dedication to the project – John Peshkin (Vanguard Land), Dave Langhout (Kolter), Joe Swanson (consultant), Steve Wilbur (Stirling & Wilbur Engineering Group), Greg Hall (Hall Architects) and several attorneys with Williams Parker.
As a response to the growing need for affordable housing in our community, Habitat Sarasota launched Lives Transformed: The Campaign for Hammock Place in April 2018 with a goal to raise $7 million to build the 40-home neighborhood.
Give a gift to the Campaign for Hammock Place.